Dental Implants in Livingston
$2,395 Limited Time Offer
Includes: Implant + Post + Crown (Savings up to $4,000!)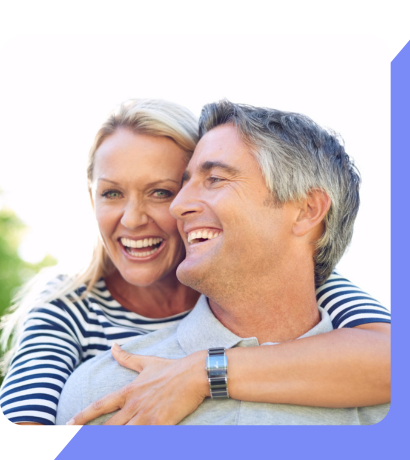 About Our Practice - Livingston, NJ
Affordable Dental Implants
Our Livingston dental implant location is a small quaint office similar to many of the surrounding suburbs in the Essex County area. It is an easy and scenic commute from Newark, about an hour outside of New York City, well worth the drive for the individualized boutique style experience.
Just as the area brings a unique and lovely variety in culture, so does our Livingston dental implant team. They share a variety of career backgrounds with a commonality of helping their dental implant patients get their smile back!
Past Dental Implant Clients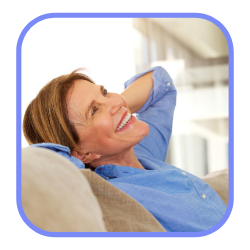 Esther O.

The staff is so friendly they make you feel comfortable when you walk in. Dr Roman is extremely experienced and doesn't wait for you to call him but rather calls you to follow up how you doing after the service. I recommend anyone to this Dentist.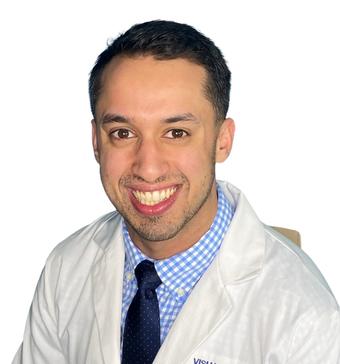 Dr. Vishal Bhambri's mission is to provide his patients of all ages with ultimate comfort while being mindful of his patients' goals and overall budget. He wants to make sure each patient he sees is treated comfortably. More specifically, his love and passion for food drives him to alleviate patients from dental pain. He feels for them, as he knows dental pain makes it extremely difficult to enjoy the flavors of the world.
Dr. Bhambri has received his degree as a doctor of dental medicine (DMD) from one of the top dental schools in the nation—Temple Dental University as well as his Bachelors in Science in Biology from Rutgers University. Furthermore, he continuously seeks out training and professional development opportunities that allow him to remain aware and knowledgeable about new dental practices and the latest technology being considered or used. Dr.Bhambri, for instance, is taking continuing education courses on dental implants and sedation courses to give all his patients the best standard of care! He recently attained a fellowship in dental implants from the world renowned MISCH RESNIK IMPLANT INSTITUTE.
In his free time, Dr. Bhambri enjoys watching basketball games, playing Texas Holdem Poker, reading leisurely, and spending quality time with his friends and family.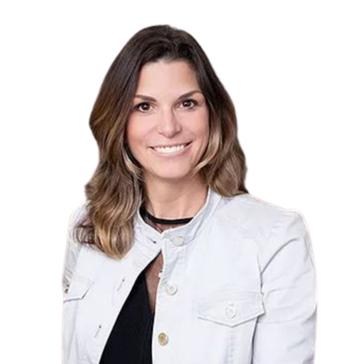 Melanie, Managing Director, brings over 23 years of experience in the dental profession, ranging from a licensed expanded functions dental assistant to Private Practice Consultant. Melanie's background in teaching and leadership has proven to empower patients and office teams to obtain ongoing success.
​Melanie works alongside the MDIS® teams to ensure that every patient is treated with respect, the highest of dental care, and provided honest and fair treatment processes. Melanie encourages all patients to invest 30 minutes of their day if they are considering dental implants as their tooth replacement option, she has seen first-hand how this will allow patients to share in an experience that is informative and uplifting when sharing new smile options.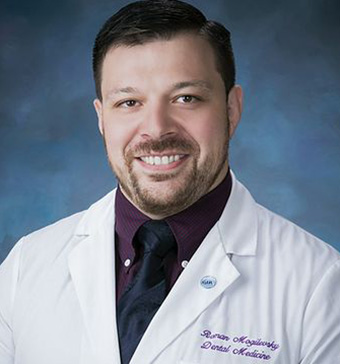 Dr. Roman Mogilevsky, received his undergraduate degree from University of Massachusetts Boston and his Master of Biomedical Sciences from Barry University. He graduated with his D.M.D. degree from Nova Southeastern University College of Dental Medicine with Honors. Dr. Mogilevsky received the American College of Oral and Maxillofacial Surgeons William H. Bell Award for the Class of 2019 for predoctoral achievement.
Dr. Mogilevsky completed the Oral & Maxillofacial Surgery Residency Training Program 1-year internship at Rutgers University Hospital .
He has traveled to Uganda, Senegal, and Nicaragua with "A Reason to Smile" dentistry service trips. Dr. Mogilevsky loves to connect with his patients through humor and his love of languages. He is fluent in Russian and Spanish and conversational in Portuguese and Hebrew.
We Offer A Variety Of Financing Options in Livingston including CareCredit
Your Dream Smile Is Closer Than Ever
Frequently Asked Questions
Affordable Dental Implants