Have you been considering dental implants but you're worried about the turn around time and how long you'll be without teeth? Don't let the unknown deter you, the process may be a lot easier than you think!  Our goal is to make sure you are Never without teeth throughout the whole process. At Modern Dental Implant Solutions® we are dedicated to transparency and explain the entire process of dental implants from start to finish including price points, timeline, pain expectations and so much more. As your local five star rated dental implant specialists we aim to provide an all encompassing overview for you in the quick timeline below. 
What is a typical timeline for An Implant Tooth Replacement?
Depending on your overall oral health, getting dental implants can take as little as 4-6 months, or up to 12 months or longer. Take a look at the dental implant timeline below to get a step-by-step breakdown of what's involved in the process:
1. Initial Consultation – 1 Day
Your initial consultation with our dentist will determine whether or not you're a good candidate for implants. Through a complimentary comprehensive implant exam and x-rays,he will ensure that your mouth is healthy for implants. If your treatment is approved, you'll be ready to schedule your implant surgery, YAY!
Pre-Treatment Surgeries – 3-12 Months
In some cases, you may need pre-treatment surgeries like a bone graft to fill in areas that lack  bone, a tooth extraction to make room for an implant restoration, or bone smoothing (alveoloplasty) to prepare for an implant. Depending on your situation and oral health, it could take anywhere from 3-6 months to fully recover from these treatments. If you don't need any pretreatment surgeries you'll immediately go into the next phase.
2. Implant Placement – 1-2 Weeks
Your implant will be placed about 1-2 weeks after your initial consultation if no Pre-treatment surgery is necessary. Your doctor will use the treatment plan to place your implant directly into your gum and jaw bone. The area will be cleaned and stitched closed to promote healing, and you'll be sent home.  
Complimentary Diagnostic Digital X-rays & Consultation
Book a consultation with us today to learn if dental implants are right for you.  ($375 Value)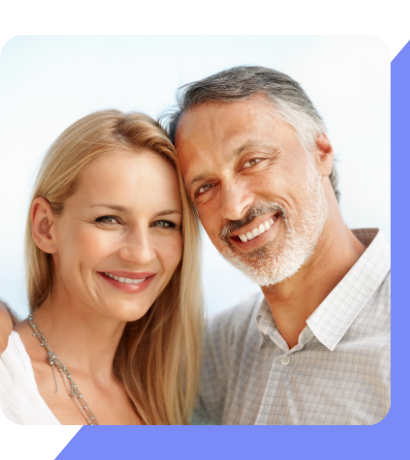 3. Healing & Recovery – 3-6 Months Or Longer
It takes between 1-2 weeks for the initial healing process. However, your implant must also "osseointegrate" with your jaw bone. This means it fully bonds with the bone, becoming a natural part of your mouth. This process can take 3-6 months or longer, depending on your case.
4. Building Your Implant Restoration
You'll come in for a few follow-up appointments with your doctor during the healing process. After your mouth heals, the abutment will need to be placed.  This is what your permanent implant restoration will attach to. This involves removing the tissues back, placing an abutment, and placing a healing collar on the abutment to keep the gums from healing around it.  At this time we will take impressions and images of your gums, teeth and implant. This information will be used by our dental lab partners to build your implant restoration, such as a dental crown.  
5. Placing Your Final Implant Restoration – 1 Day 
About 4 weeks after your abutment has been placed, you'll come in for your final appointment. The doctor will remove your healing collar or temporary tooth and check your permanent implant-supported restoration to make sure it fits. Then, they will either screw it into place or cement it into place permanently, completing the procedure.
How Long Will Your Treatment Take? Find Out With A Consultation At Our Office! 
Your dental implant timeline significantly depends on your oral health, the pre-treatment surgeries you may require, and how well you care for your implant after surgery. Want to know more? Find out if you're a good candidate for implants with a consultation at Modern Dental Implant Solutions®, or stop by one of our convenient office locations in Sarasota, Sun City Center, Tampa, or Livingston.